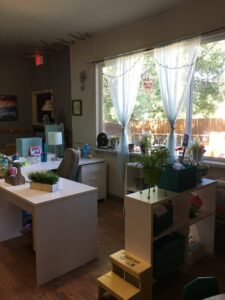 Our Programs classrooms are divided according to a child's age and needs. We provide age appropriate activities and toys for each room.
Infant Program – Caterpillars Room: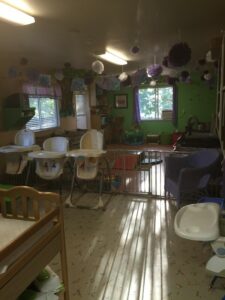 2 weeks-24 mos: We offer infant care at the highest standard. Learning is a daily activity for baby. We want to make sure that your baby learns in a safe, nurturing, and stimulating environment. We've found our play centered curriculum is the most effective way to help your baby meet their full potential. Learn More
Toddler Program – Cubs Room: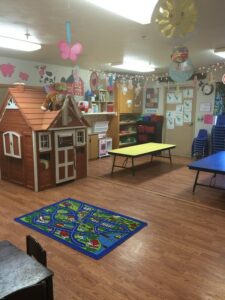 2 yrs-3 yrs: Toddlers are always on the move learning with their voices and bodies. We make sure to give them plenty of room to stretch their legs with a large classroom and two play areas. We incorporate daily educational activities to enhance your child's learning during day care. Music, Art, and finger play are all parts of the learning process on our circle rug. Learn More
Preschool – Pandas Room: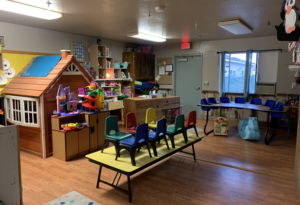 3 yrs: Change is a faced pace adventures for these little tikes. Kindergarten is approaching and we want to make sure these guys are ready. These classrooms are set up in learning centers such as dress up, home center, art, blocks, manipulative area, sensory table and a teachers table. We incorporate the alphabet, numbers, and stories into daily learning. Learn More
Pre Kindergarten – Monkeys Room/ Alligator Room: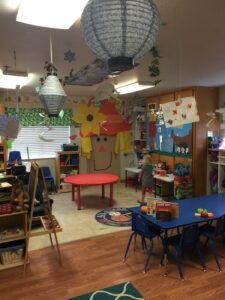 4 yrs: Transitioning into a school atmosphere is the next big step for your growing child. These colorful classrooms have centers that focus on fine motor skills with Lego's, and notched block centers among art, dress up and reading centers. Our programs becomes more advance as we begin to teach patterns, writing skills, science, and language arts.  Learn More
Kindergarten – Red Mustangs:
5 yrs: Many children thrive in our classrooms and with our curriculum. We also maintain a very low teacher to student ratio. This personalized attention to kids education is why many parents have their child continue on with our programs. We take the Washoe County kindergarten guidelines very seriously when it comes to making sure they are ready for the first grade.  Learn More
Blue Mustangs- Before and After School and Off Track Care: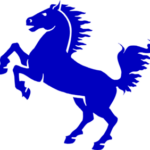 6 yrs-12 yrs: Many families have two working adults in them. School helps with part of the day, but for those of you that work extended hours we offer transportation to and from school.  We are open at 6 AM for early morning drop offs. Our doors stay open until 6PM for anyone working a later shift.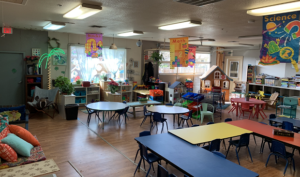 Many Washoe County public schools have unusual hours of operation. Some let the children out every Wednesday at 12:45. Other schools have entire weeks where the children are let out at 11:45. If your child's school maintains these irregular hours and is enrolled in our Blue Mustangs program then this Off Track service is included.  These irregular pick up services are also available to those not enrolled in any other program.   Learn More 
Red Mustangs – Summer and Vacation Programs: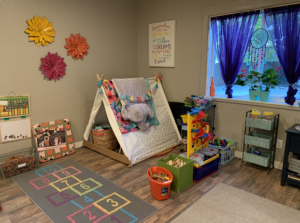 Elementary age program. During school breaks and summer older children join in on the fun. We meet in the large Mustang class and enjoy the some of the same activities. The curriculum is geared to the older level of children and we still use all the fun learning centers. Many centers are added and changed. We add a wood working center and special activates to the days. Learn More 
Discoveries Preschool and Child Care
Discover your child's early learning success story.
Call (775) 425-2273 or Contact Us today!